Lanluma celebrates one year in the market
LANLUMA
Is a collagen stimulating injectable filler for the face and body that contours, reshapes and activates the production of natural collagen, so patients can wear their new-found confidence.
Lanluma marks 1st Year in the Aesthetic Market #LanlumaYearOne
LANLUMA
Since we launched last year*, Healthcare Professionals across Europe and the UK have performed more than 1500 Lanluma Buttock(s) treatments**, and over 2000 Lanluma treatments** on other face and body areas.
Discover the Before & After pictures of Lanluma patients and be wowed by beautiful results.
Before & After
Actual patient, individual results may vary.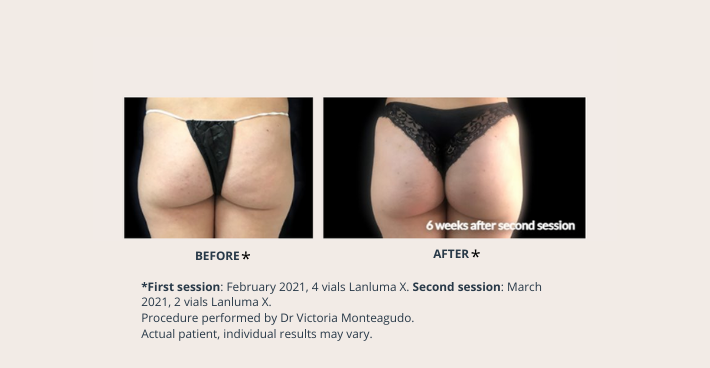 * period: February 2021 - January 2022.
** estimated number of treatments performed based on Sinclair sales data.